Introducing our Planting Solution
Harvest International is a family owned, Iowa based agriculture equipment manufacture. They design and manufacture planter row units, toolbars, and strip-till toolbars. With strength, durability, versatility, and precision in mind, HI planters are built for any field condition. HI planters are built without ground drive, hex shafts, and are meant for people that are precision conscious.
Harvest International allows you to equip your choice of meter, speed tubes, row cleaners, closing wheels, and hydraulic downforce system. The row unit is built versatile to any aftermarket technology that you prefer, whether it be AgLeader, Martin- Till, Yetter, Dawn, or Precision Planting.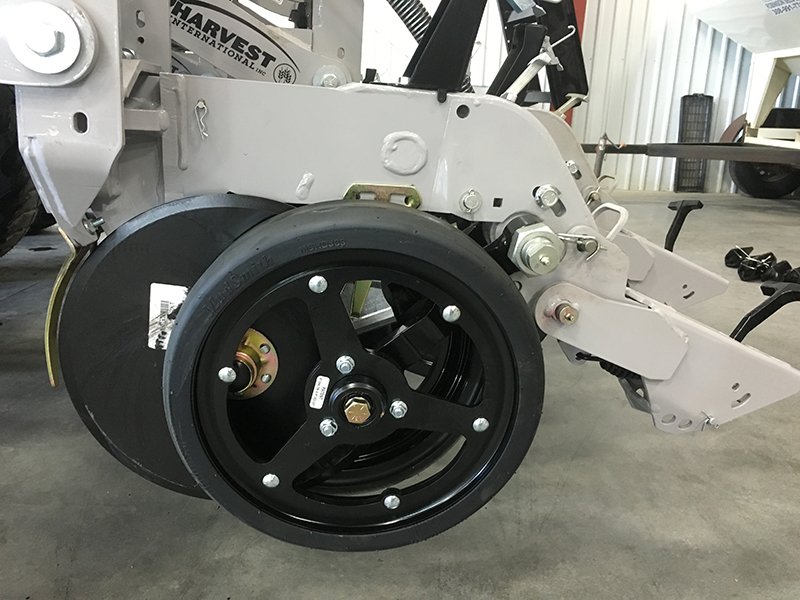 The LASERPRO1 row unit is completely customizable to fit your needs.
High tensile steel parallel arms
Parallel arms equipped with high strength polymer bushings
Greaseless lateral adjust on gauge wheel arm
Supports AgLeader's Sureforce hydrualic downforce
Supports high speed speedtubes from both AgLeader and Precision Planting
Supports Precision Planting meters
QuickRelease™ closing wheel mounts
HI has multiple fold types and hitch attachment options for you to choose from.
 Toolbars: Front Fold, Stack Fold, Rigid, and Vertical Fold
 Hitch attachment and 3-point options
Customizable row spacing: 15″, 22″, 30″, twin rows, etc
Series2 feature CommandLift™ independent control hydraulic system
Row markers optional
Central Seed Delivery
Hydraulic wing weight transfer system for Series2