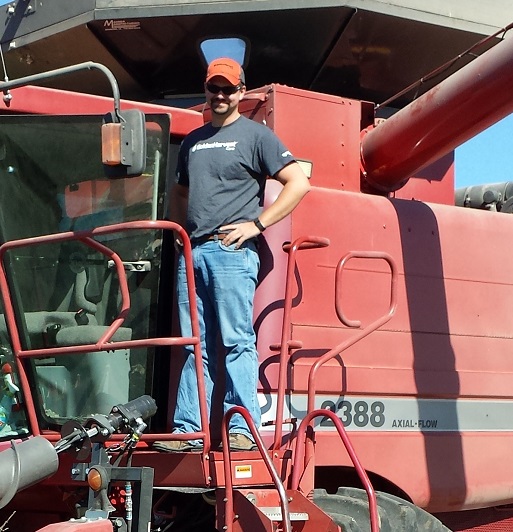 Chris Blome - Owner
Chris grew up near Alden, IA. He attended Iowa State University, graduating with a degree in Agricultural Systems Technology. Chris then worked as a Product Specialist at AgLeader Technology in Ames, IA where he spent significant time on the Seed Command product line in research and development. He started working for Premier Technologies in the spring of 2010 and purchased the business in the fall of 2014. Chris and his wife, Abby, farm near Alden on his family farm with their three daughters. In his spare time, Chris enjoys woodworking, cheering for the Cyclones and spending time with his family.

Alec Amundson - Precision Ag Specialist
Alec grew up in New Hampton, IA. He graduated from Iowa State University with a degree in Agricultural Systems Technology. During his time at Iowa State, Alec completed an internship with AgLeader Technology, concentrating in the GPS and steering products. He also interned with Hagie Manufacturing in the Precision Ag support department. Alec started at Premier Technologies in January 2014. Alec, his wife, Rachel, and their daughter reside and farm near Osage. In his spare time, Alec enjoys farming, kayaking and spending time outdoors.
Two locations to better serve you:
13765 Hwy D25
Alden, IA 50006
19721 Fir Avenue
Clear Lake, IA 50428